Palm Beach Lakes Personal Training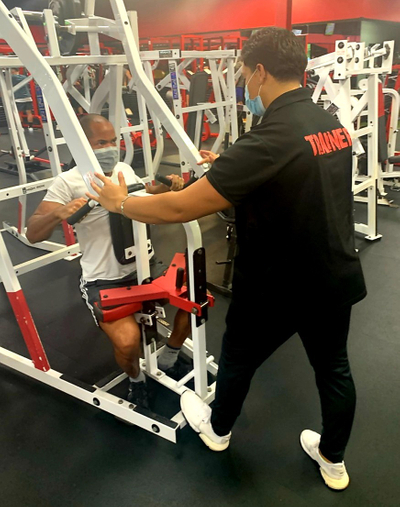 Rock Fitness understands that choosing to get in shape and trying to work out can be frightening and difficult. We understand that it's normal to have fitness goals, but you may be hesitant on how to achieve them.
If you are having a tough time on what first steps to take towards living a healthier lifestyle, Rock Fitness recommends that you sign up for a membership so we can pair you with a personal trainer that can help you overcome your obstacles and take you to new heights on your fitness goals.
Rock Fitness has trainers to suit all personalities, fitness types, and budgets so we have you covered.
Here are some benefits of Personal Training:
Fast Results: If you don't have a customized membership, Rock Fitness also offers Personal Trainers to all members at an additional fee. Rock Fitness can assess your fitness needs and pair you with a personal trainer that will help guide you through your fitness routine and will help make sure you are spending time on the proper types of exercise.
Proper Guidance to Losing Fat and Gaining Muscle: Our certified personal trainers will help you find the right exercises to achieve all your fitness goals so you can properly lose weight while gaining muscle.
Less Chance of Injury: Rock Fitness will pair you with a personal trainer that will teach you the proper techniques when exercising and utilizing the gym equipment during your workout routines.
Adopting a New Healthy Lifestyle: Rock Fitness personal trainers will help you find ways to achieve healthy living and exercise a newfound priority in your life. Our personal trainers will help you overcome obstacles and help you set many achievable goals.
Note: You must be a Rock Fitness member to receive Personal Training. Personal Training through Rock Fitness is an additional charge to your membership and is customized to your lifestyle.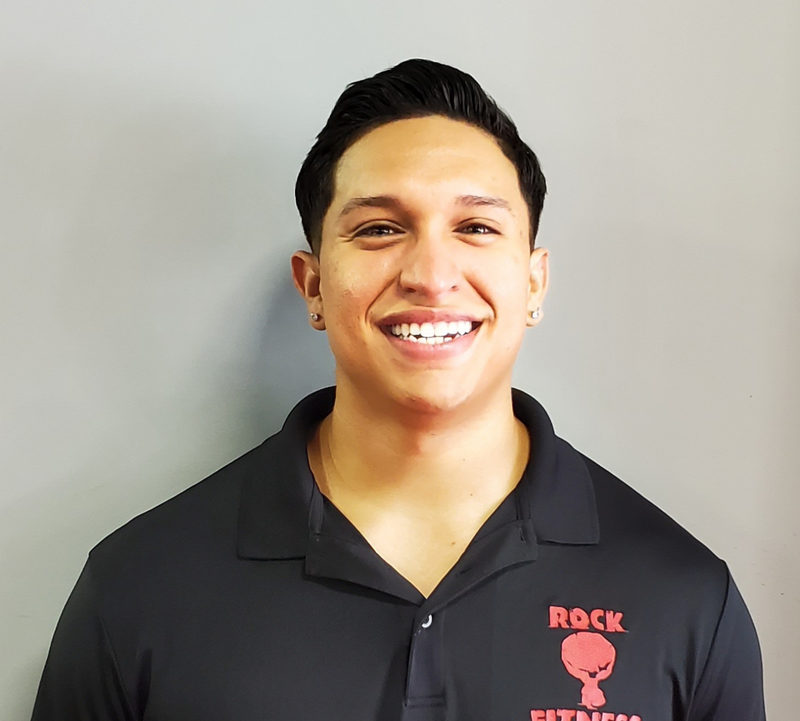 Kevin Mendez
Certification: NASM, AFAA, NCSF, USA, Living Fit, CPR/First Aid
Specialties: Personal Training, Strenth and Conditioning Coach, Olympic Lifts, Powerlifting, Body Building, Functional Movements and Biomechanics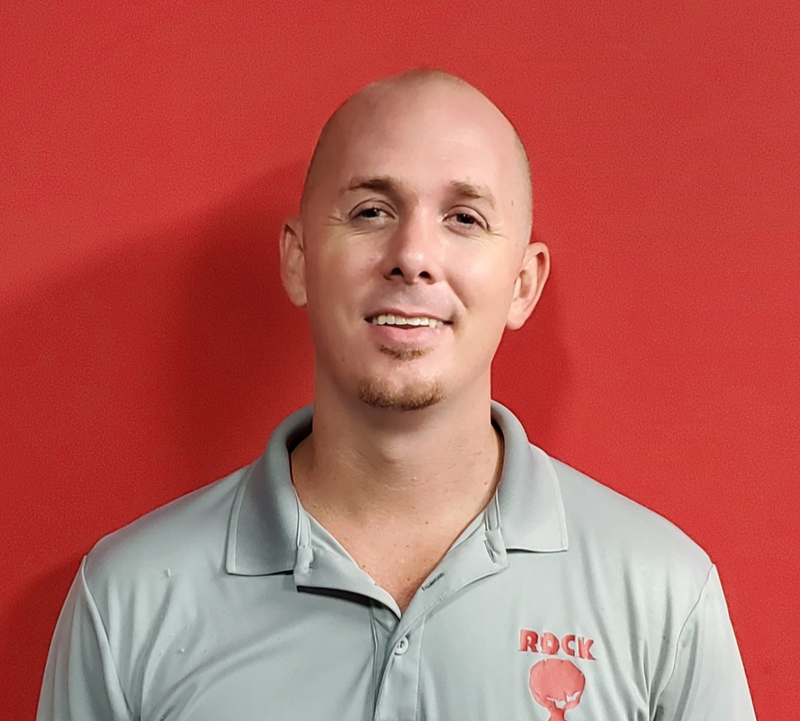 Robert Linebaugh
Certification: ACE, AAA/ISMA, CPR/First Aid
Specialties: Personal Training, Endurance Training, Strength Training, Plyometric/Power Training, Boxing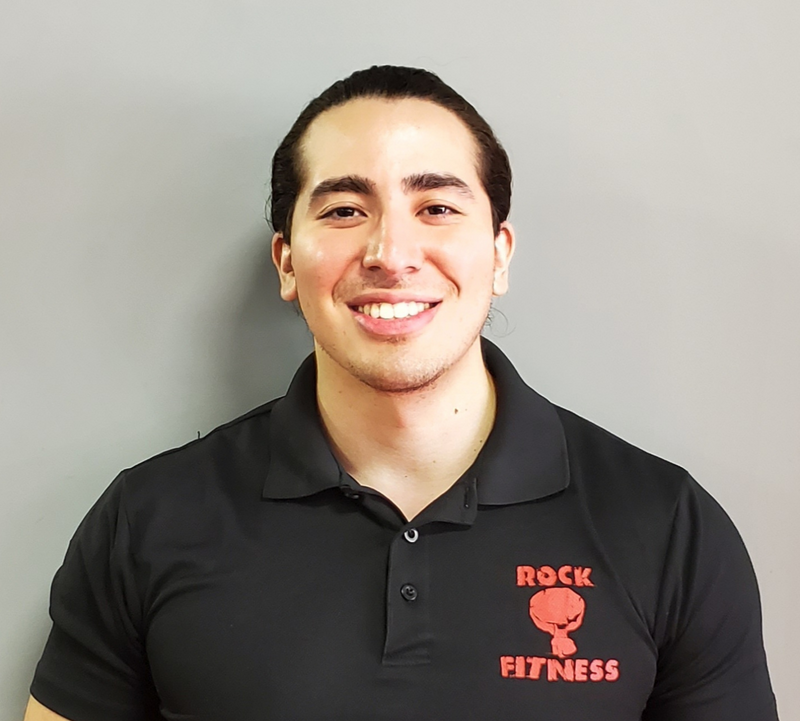 Justin Gutierrez
Certification: NASM, National Academy of Sports Medicine, CPR/First Aid
Specialties: Personal Training, Bodybuilding, Endurance Training, Strength Training, Stretch Mechanics, Elderly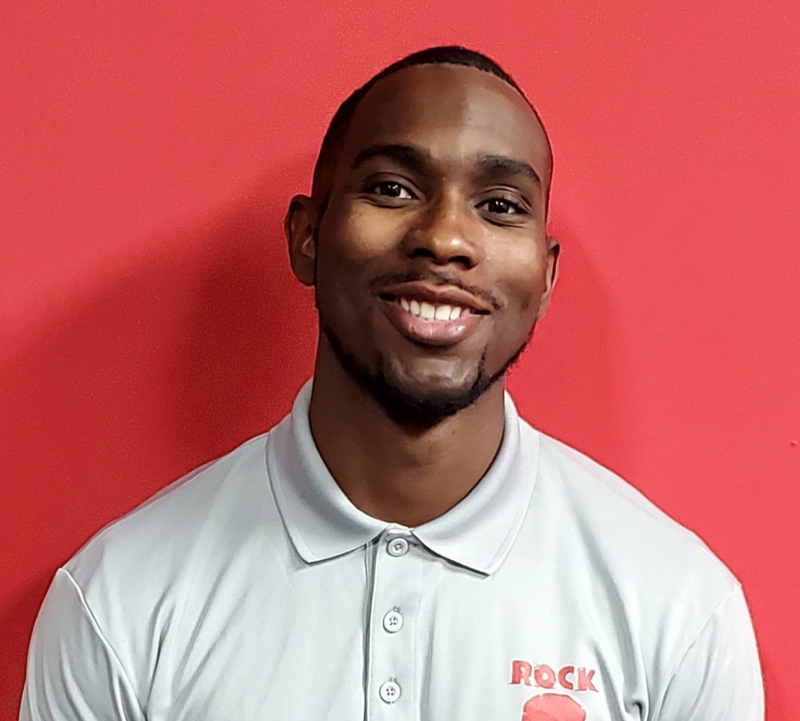 Michael Gamble
Certification: ASFA, CPR/First Aid
Specialties: Personal Training, Bodybuilding, Tactical Training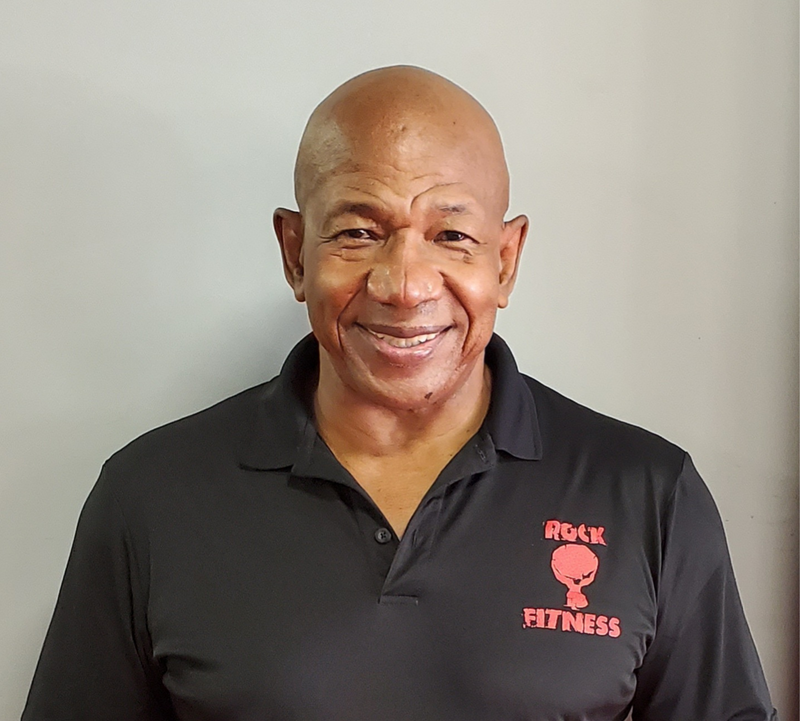 James Stevenson
Certification: ASFA,CPR/First Aid
Specialties: Personal Training, Medical based fitness, Strength and Conditioning, Bodybuilding, Powerlifting, "Zoom" Training, Group exercise